Canadian, Arctic and International
Canadian Petroleum Engineering Inc. is a multi-disciplinary full service consulting firm with extensive project and operating experience in the upstream oil and gas industry including arctic & remote locations, carbon capture and storage (CCUS), underground natural gas storage & geothermal.
CPE has been involved in projects spanning onshore & offshore operations internationally, including: Western Canada, Canadian Maritimes, Canadian Arctic, Alaska, North Sea, former Soviet Union countries, South & Central America and onshore Greenland.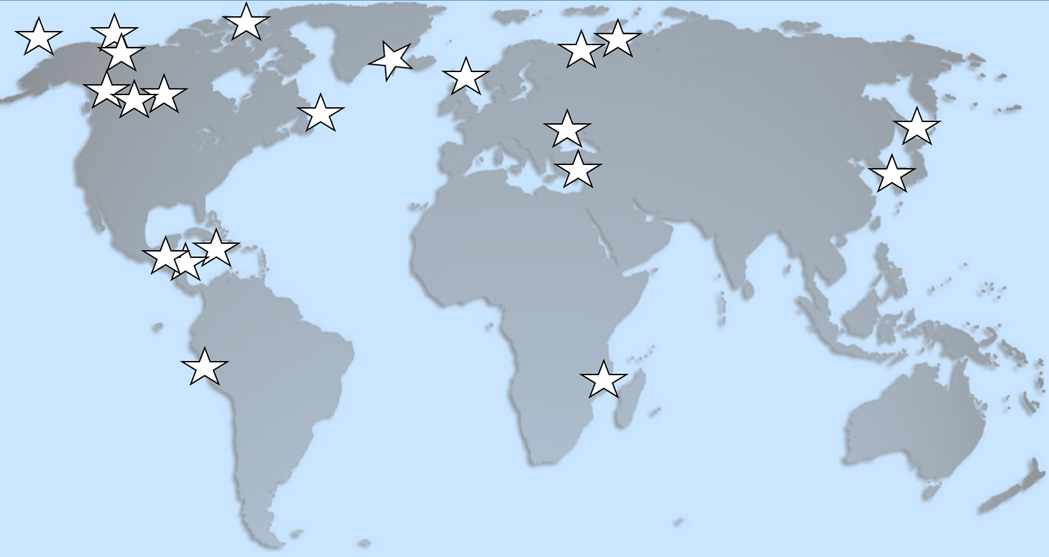 Project Management (Canada, US, Russia , Greenland)
Various Drilling Projects (Canada, Russia, Peru, Tanzania, Alaska)
Drilling Rig Evaluations (Canadian Arctic, Sakhalin Island, South Korea, Africa)
Arctic drilling (Canada & US Beaufort + US Chukchi Sea)
Multi-well program w/base camp & supports including logistics/mobilization program & cost estimation (Greenland)
Natural Gas Storage – 3 projects (AB)
Salt Cavern (SK)
Gas storage acquisitions teams (several)
Carbon Capture, Utilization & Storage (l2.1 Mt/yr CCUS @ Ft Nelson, BC)
Geothermal (AB)
Acid Gas Injection (BC)
Project Evaluations (Canada, Russia, Mexico, Ukraine)
Sr Management Advisor – Canol Shale NWT (Conoco-Phillips)
Lecturer (Canada, Mexico, Cuba, Kazahkstan)
Regulations & Policy – CCUS  (BC & US EPA) & NEB Relief Well Drilling Requirements (Canadian Arctic)
Research – Gas Hydrates
Uranium mine repair (SK)
Mining exploration (Greenland)
Integrated Project Management
Operational Expertise and Field Supervision
Project Feasibility Evaluation
Project Development Planning
Well Design & Subsurface Engineering
Well, Pipeline & Facility Integration
Do you need assistance with a project?