At Canadian Petroleum Engineering, we provide technical, project management and field expertise to ensure safe, reliable and cost effective services for our clients.  
We are known for our ability to undertake and successfully complete unique and challenging projects. 
We have been involved in a variety of projects spanning onshore and offshore operations internationally, including Western Canada, Canadian Maritimes, Canadian Arctic, Alaska, North Sea, former Soviet Union countries, South and Central America and onshore Greenland.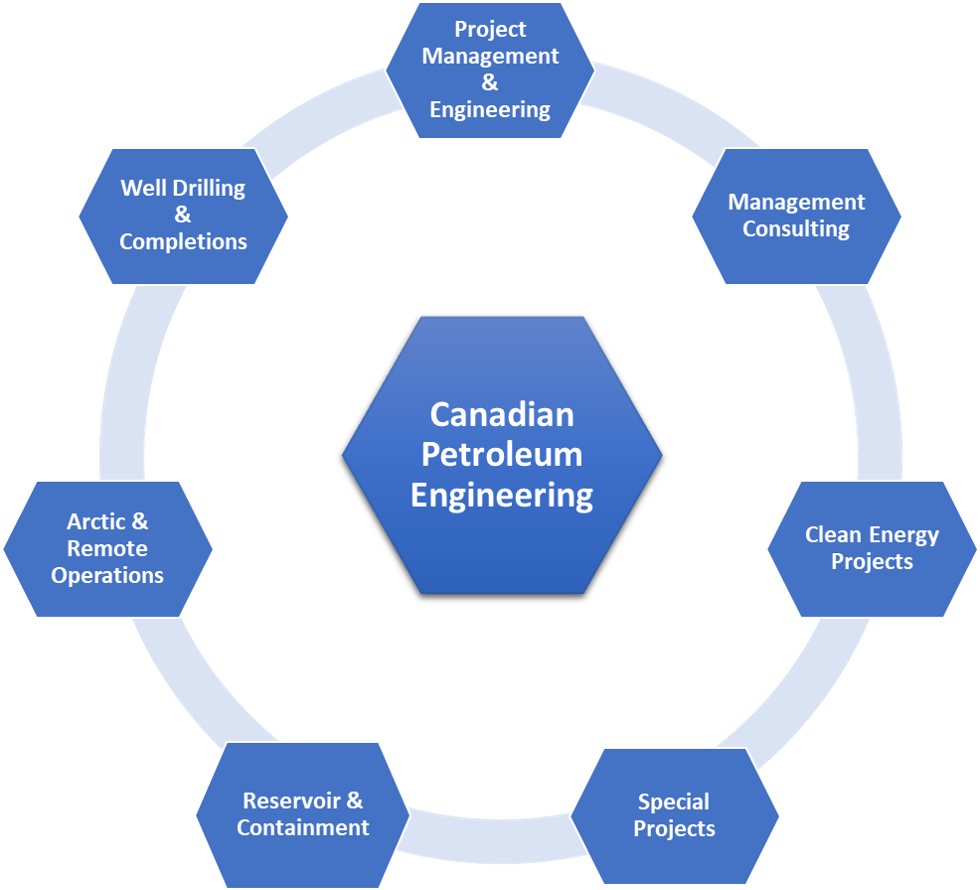 Through our many years of experience in a variety of projects in different locations including remote and Arctic, we have a comprehensive understanding of all facets of the upstream and midstream sectors of the oil and gas industry that allow us to provide our clients with the information and services they require to successfully complete projects and operate.
Well Drilling and Completion Operations
Well Design & Engineering
Detailed Well Programs
Full Well EPCM Services
New well drilling & testing for exploration, production & injection wells
Well Completions, Workovers & Abandonments 
Field & Drilling Supervision
Well & lease safety & security programs
Wellbore Evaluations
Regulatory Applications
Construction & Operations Integration with Affiliate Partner for Pipelines, Facilities & Power Generation.
Arctic & Remote Locations
Onshore & Offshore Drilling
Completions, Workovers & Abandonments
Access & Logistics Management
Arctic & Remote Location Field Supervision
Design & Oversight of Winterization of Drilling Rigs, Barges & Equipment for Arctic Conditions
Regulatory Applications
Exploratory & Development 
Project & Scheme Reservoir selection
Well Prognosis & Drilling Risks
Scheme sub-surface rights acquisition strategy
Reservoir & Containment Characterization
Regulatory Applications
Scheme Operations & Monitoring
Detailed Geoscience & Reservoir Engineering including geophysical interpretation,  petrophysical analyses, hydrogeology & modeling (geocellular & simulation) in conjunction with Affiliate partner  
Project Management & Engineering
Project Evaluations & Analyses
Project Budget and Cost Controls
Scheme Development Programs
Logistics, Procurement & Inventory Management
Drilling Rig Evaluations, Design & Oversight of Modifications
Project Management of multi-disciplinary Teams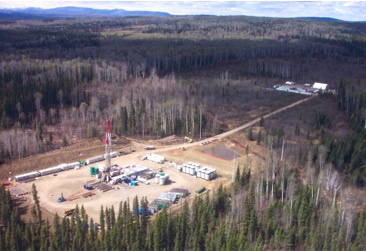 Advisory
Project Cost Estimating
Project & Scheme Development
Regulatory & Policy Advice
Risk Assessments & Management
Regulatory Applications – wells and schemes
 Field Operations Management Team for Clients
Special Project Experiences
Underground Natural Gas Storage (extensive)
Salt Cavern
Carbon Capture, Utilization & Storage (CCUS)
Geothermal 
Acid Gas Injection
Gas Hydrates (Research in field)
Mining Operations Support in Canada & Greenland
Extensive Team Experience
Project Management Expertise
Practical Solutions
Regulatory Knowledge
Application of latest Relevant Technologies
Field Operations Management Experience
Excellent Team Problem Solving Skills
Efficient Cost Effective Services
Communication Skills
Work Safety Management
Environmental Regulatory Compliance